Posted on
By Patrick Brock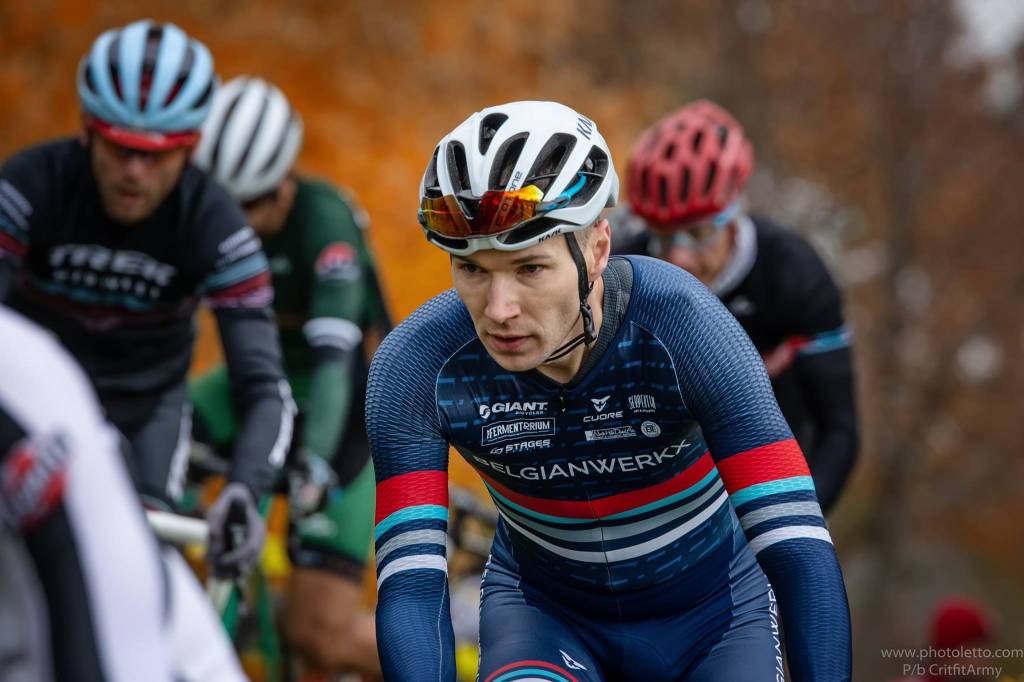 I was feeling a bit worn out early in the week from race director duties at PumpkinCross, but seemed to recover well for a good day couple days of training mid-week and also able to get back to my "normal" third shift sleeping schedule. The Team Belgianwerkx trailer found a nice spot late Friday night / early Saturday morning to park and I was able to pull out the cot and sleep with the warmth of the RV heater - I tell ya, it's like a mini studio apartment in there. Stop by and check it out & nab yourself a Cross-Toberfest beer from The Fermentorium while you're there!
To the course in the AM and I found a stark contrast in cyclocross courses from Grafton PumpkinCross to Badger Prairie Cross race and wasn't certain how things would the legs would stack up. A mostly dry, rolling & open course with a few tacky corners from the rain a couple days ago would prove to be one for those with a big engine. Mine is a moderate one. Ruh-roh.
I threw on a file tread rear tire @ 24psi and a chevron front tire @ 22psi and off to the races I went. Holeshot off the line and then slotted into a group of five for the first couple laps with Reijer, Carlos, Narayon and Jason Bleedhorn. First few laps were hot and Reijer and Carlos would gap the three of us on the long, nearly one minute, hill climb on the backside of the course, yet I was able to close the gap by the top until lap 4. Reijer & Carlos attacked and I was not able to follow as there had been a fury of attacks by those two on the prior laps. Narayon was able to jump on their wheels with Jason B and myself vying for fourth place. Unfortunately for Jason B., he had an untimely rear flat tire that took him out of our battle, which I was really looking forward to, and I rode in fourth solo to the finish.
Always a great day to be on the bike and a pretty good result in a tough field on a power hungry course!